kitchen doors bathroom doors living room doors hallway doors
Doors according to your imagination
Brilliant gloss and deep matt. Raw wood, perfect imitation and the endless possibilities of decorative print. Choose from our extensive range.
Cutting-edge components
We carefully select the suppliers of all of our components. Quality materials are the basis on which we build.
Unique production technology
We have mastered all of our production processes to the smallest detail and are constantly innovating. We fulfill even the most demanding requests.
Attentive customer care
We consider any design or functionality requirement. Contact us and we will iron out the details together.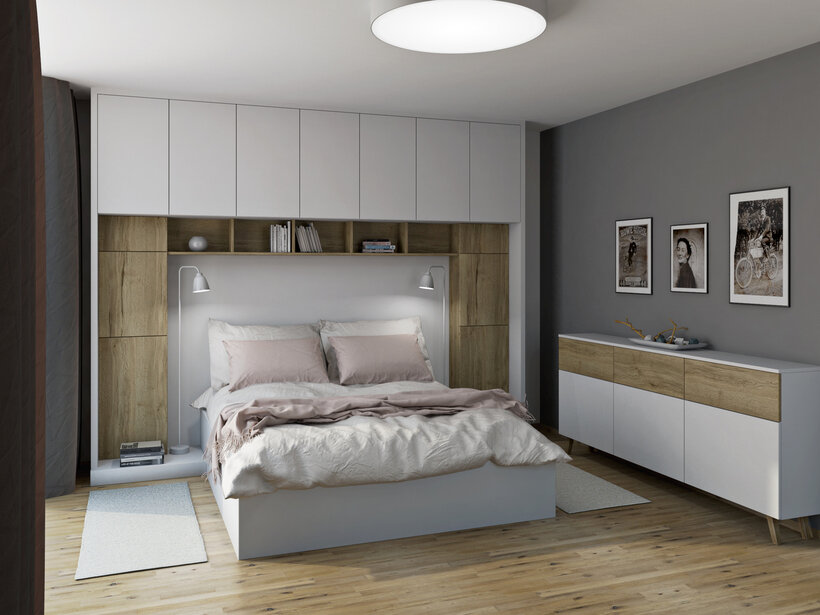 The magic of quality doors
It is called a "door", but how it works, how it looks, and how long it lasts has a profound effect on your feel of the whole interior. You constantly see it. You touch and rely on it every day. We are well aware of this, and for 25 years we have been dedicated to making your experience of the interior as good as possible. Whether you are choosing a door for a kitchen, living room, office or you are furnishing a hallway, Trachea doors place the whole experience of our company into your hands. The combination of cutting-edge materials with years of careful development. Choose a door that sets the bar in the field of furniture doors with its quality and workmanship.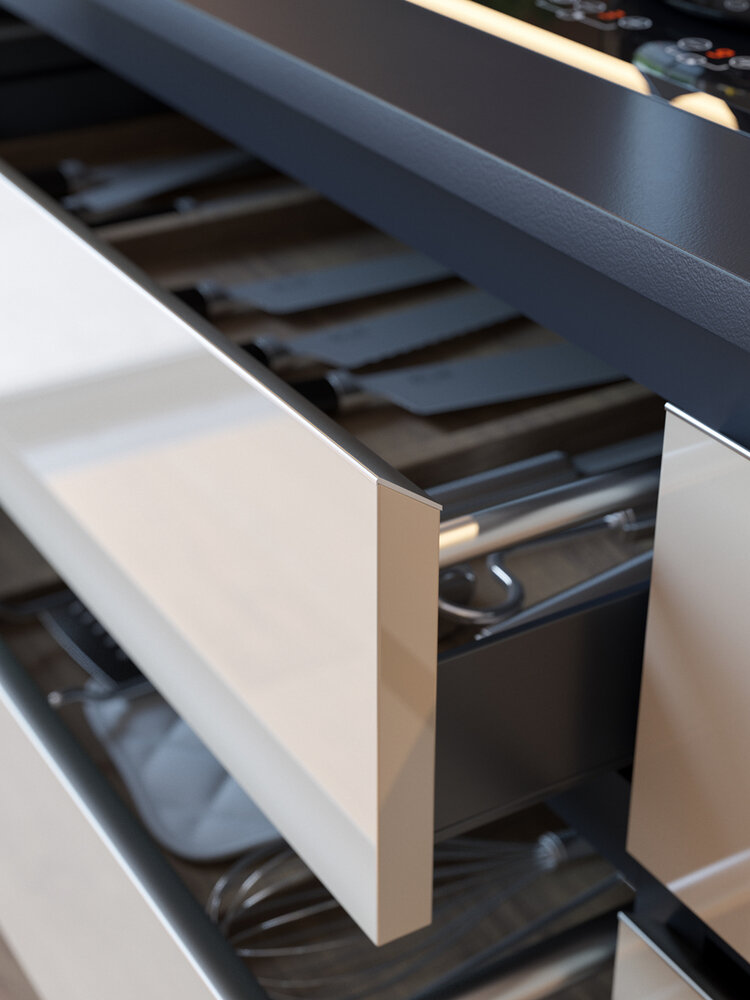 More than 100 shapes of doors
We currently offer doors in six different product lines, from complete classics to those that follow the latest trends. Trachea doors are offered with over 100 types of milling shapes, with more than 150 decors to choose from. We also haven't forgotten about complementary accessories , which is a seemingly inconspicuous part of our offer, but always proves to be important during the implementation of an interior.
Lovers of traditional materials will certainly appreciate our solid wood doors, or the greater design variability of our composite doors. If you are attracted by the latest technologies, then our Extra & Deluxe, range proves that modern design and high durability can go hand in hand. Our lacquered doors offer you a perfectly smooth surface and a varied palette of shades, including a durable super-matt nano-coating. You will certainly appreciate the durability, trendy design and color fastness of our acrylic doors.
Our more affordable foil doors , with which we have the richest experience, and whose level is currently higher than ever before, will provide you with an intense design experience.
Contact us
Do you have any questions about our range? We are happy to assist you.
Are you a professional?
You can find a detailed overview of our fronts, carcasses and decors in the department