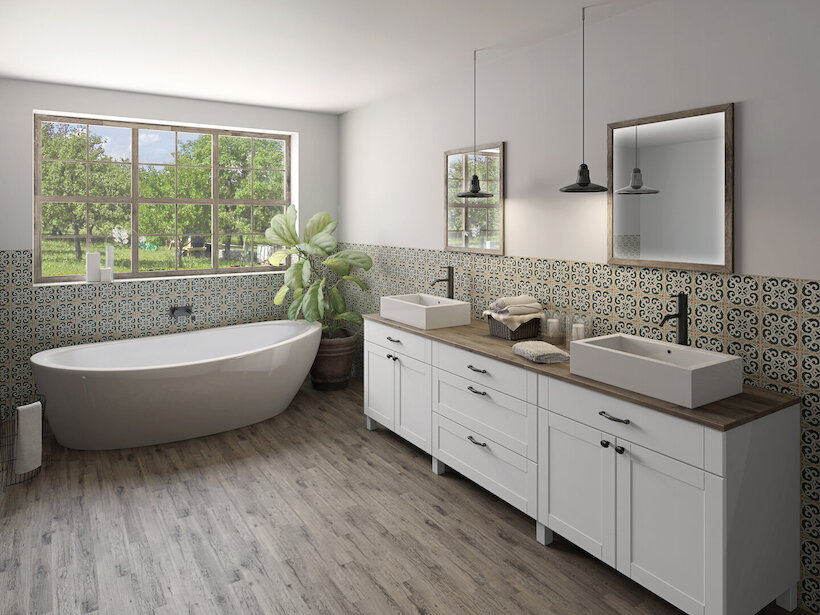 Open a door to your world of peace
Whether you are designing your bathroom from scratch or you just need to fine-tune your existing interior, you can find a solution with us. Brave visual experiments, traditional variations and modern trends – all these design shades are reflected in our range of doors and supplementary product series.
An option for demanding customers is the doors of our Extra & Deluxe series, which, in addition to perfect glass imitation and velvet matte, will excite you with their extreme durability even in heavy operation. Our T.segment segmented doors will then be perfectly applied in more rustic interiors.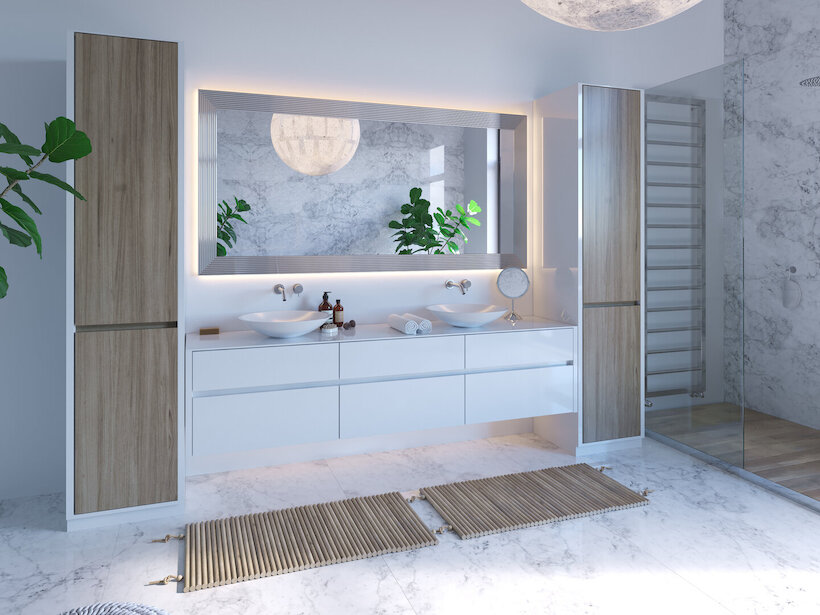 Furniture doors and water element
The bathroom area always faces significant environmental influences in the form of moisture and variable temperature. For example, our acrylic doors are perfectly prepared for this challenge. Due to the nature of their construction, they are "closed" on all sides and, therefore, they are perfectly resistant to environmental influences. In addition, they are colourfast and scratch resistant. Moreover, minor damage can easily be repaired within minutes.
Our perfectly smooth lacquered door also fits perfectly into a bathroom. They can be reliably matched to a specific interior, as you can choose the exact colour shade according to the worldwide RAL colour chart. There are a total of 200 colour shades to choose from, in gloss and matte surface finishes, including a durable nano-lacquer with a matte depth of 5G.
Which doors can you choose from?
Gallery of bathrooms with Trachea doors
Contact us
Do you have any questions about our range? We are happy to assist you.
Are you a professional?
You can find a detailed overview of our fronts, carcasses and decors in the department