Wooden furniture doors will delight lovers of natural materials. Whether you are furnishing a wooden kitchen in a rustic style,or a cozy living room, you will find a solution with us. The front face of our wooden doors is milled. The edges are beveled, and the corners are rounded. The visible side is roughed up and the finished product is treated with lacquer. You can currently choose from spruce and oak variants. If you are searching for a door that allows you to combine wooden decors with UNI colors or glass, then take a look at our composite doors.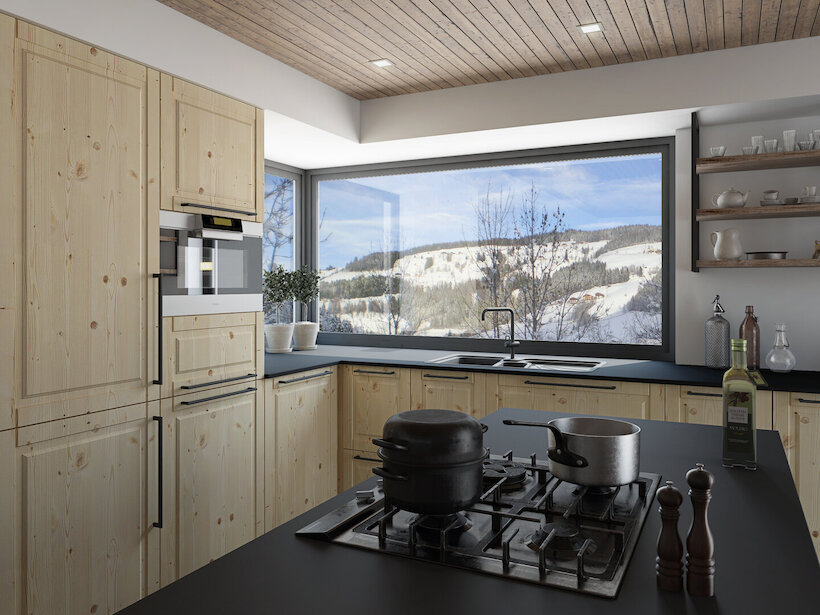 Solid spruce doors
We construct T.nature spruce doors as a spruce-board sandwich. We place the middle layer perpendicular to the outer layer, thereby supporting the resistance of the construction to possible deformation. So you can enjoy the typical, distinctive texture of spruce throughout the lifespan of our doors.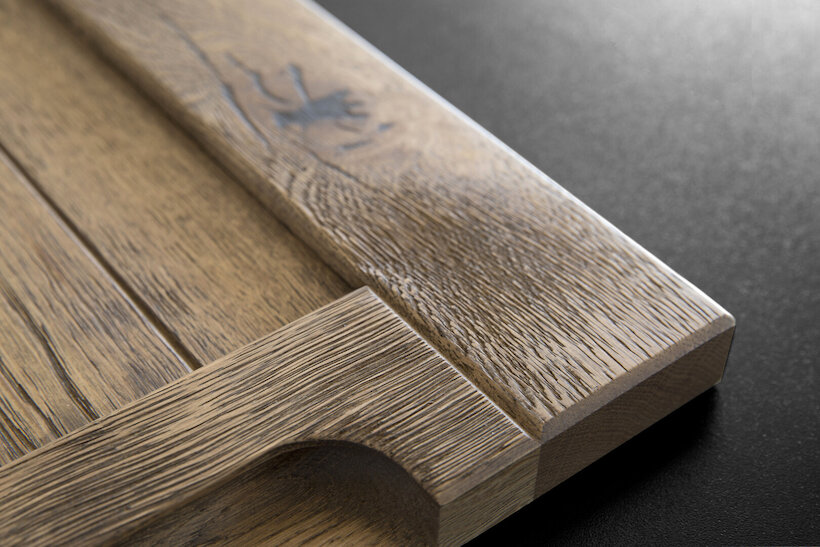 Doors in an oak overcoat
If we exclude exotic species of wood, we probably agree that oak is the king of furniture. It is firm, solid, with an interesting structure and pleasant colors. It is no surprise then that we have chosen it as another material for the production of our T.nature wooden doors.
A complete list of T.nature options
Contact us
Do you have any questions about our range? We are happy to assist you.
Are you a professional?
You can find a detailed overview of our fronts, carcasses and decors in the department