We all admire something slightly different in a rustic kitchen. Some prefer a classic country-style, while others enjoy more luxurious rustic details. However, the unifying element of all rustic kitchens is always the atmosphere of home comfort. Our doors will help you let it into your home.

Home comfort with a modern hallmark
Homeliness does not have to mean obsolescence. Our technical methods allow us to capture the magic of home and connect it to the demanding requirements of modern users. The charm of the home, which a rustic kitchen radiates, is underlined by important aspects such as the durability and design stability of our kitchen doors.
We have a large range of options when helping with the design of a rustic kitchen – from solid wood to a suitable solution in the form of our popular foil doors. The coziness of French elegance is achieved by our Provence kitchen door solutions.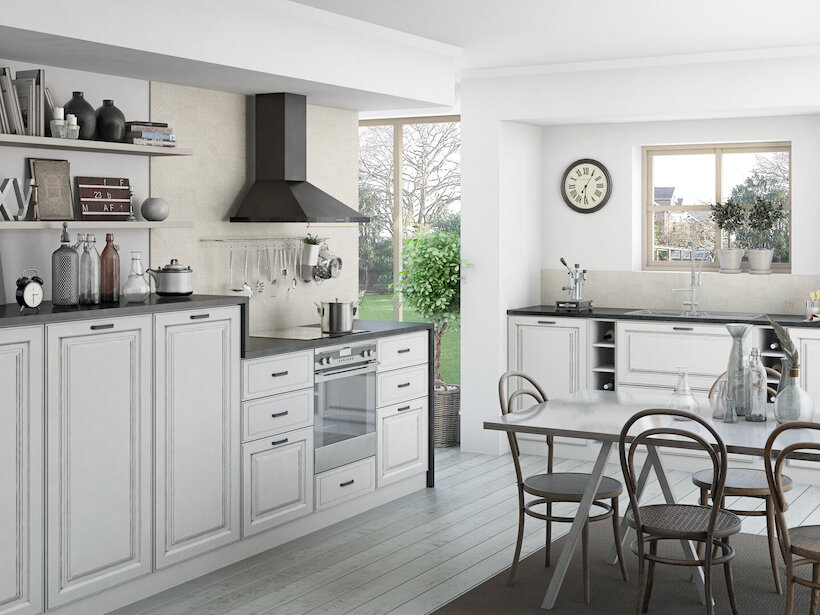 The many faces of rustic design
The first material that comes to mind when thinking about a rustic interior is wood. If authentic natural materials appeal to you, then reach for our solid wood doors . In addition to traditional design, you will also appreciate our cutting-edge workmanship. You can choose from either spruce or oak.
If you like wood, but you are attracted by the possibilities of modern materials, then try our composite kitchen doors. They imitate wood extremely realistically and are very variable in terms of their construction.
We also shouldn't forget to mention the perfect imitation wood that our foil doors can offer. In combination with the hand-patination of selected decors, each door creates a unique design that will be appreciated by lovers of a retro style.
Contact us
Do you have any questions about our range? We are happy to assist you.
Are you a professional?
You can find a detailed overview of our fronts, carcasses and decors in the department