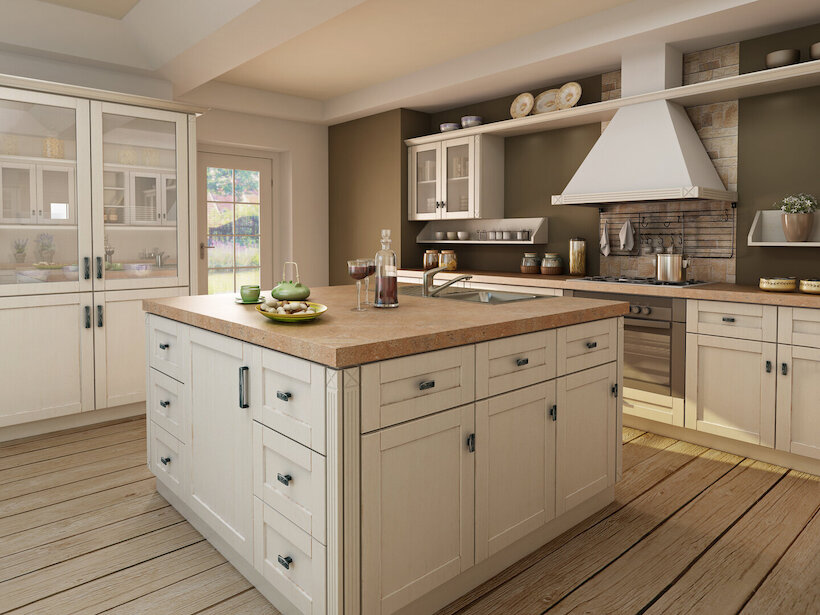 Bright shades and honest manual work
The journey to the atmosphere of the sunny Mediterranean coast begins with foil or lacquered doors with light, bright shades. Subsequent hand-patination creates a door with a completely original appearance, which evokes a sense of harmony and a cozy environment.
The authentic original design of our patinated doors attracts customers who like the "vintage-look" but also appreciate the modern comfort and functionality of kitchen furniture. In addition to the Provence patina, Scandia or Rustikal patina are also popular, and can be used in rustic kitchens or in modern interiors.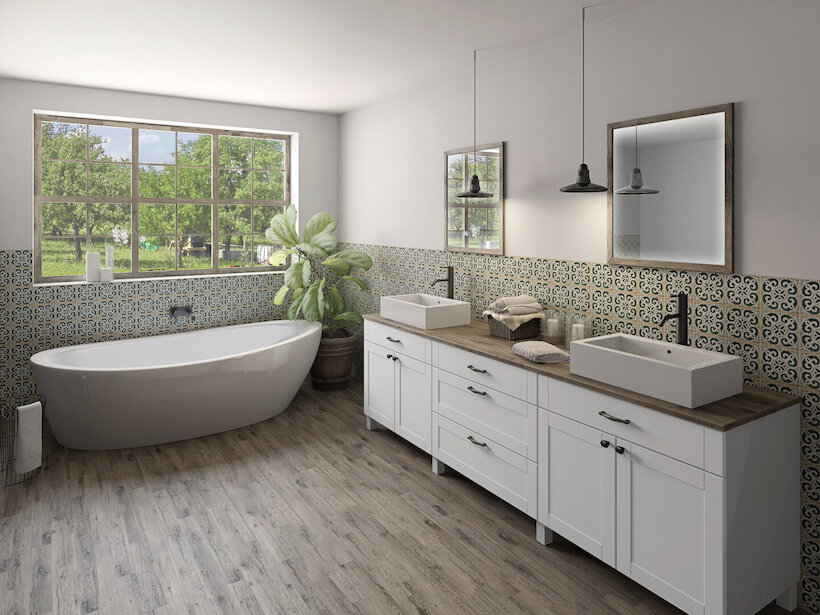 Provence patina for foil and lacquer
Tinted Provence patina gently emphasizes the milling process and the natural structure of selected decors of our foil doors. A similar effect using patination is also achieved in the case of the suitable decors of lacquered doors. The result is an authentic look of furniture proven through time and use.
We use patina to decorate not only our doors, but also our complementary accessories , which include listels, cornices and ramps. Original complementary elements thereby become an organic part of the whole and, besides the design function, also play an aesthetic role.
Contact us
Do you have any questions about our range? We are happy to assist you.
Are you a professional?
You can find a detailed overview of our fronts, carcasses and decors in the department