You can choose from the several of the motifs in our gallery, or create your own unique design. The possibilities are endless, we can also use your pictures or photos. We will be happy to decorate a whole kitchen unit, built-in wardrobe or other flat material with your chosen graphics.
Thanks to its versatility, Overface decorative print stands out in any type of interior. It tastefully complements kitchens, bathrooms and living rooms, but finds use also in public areas.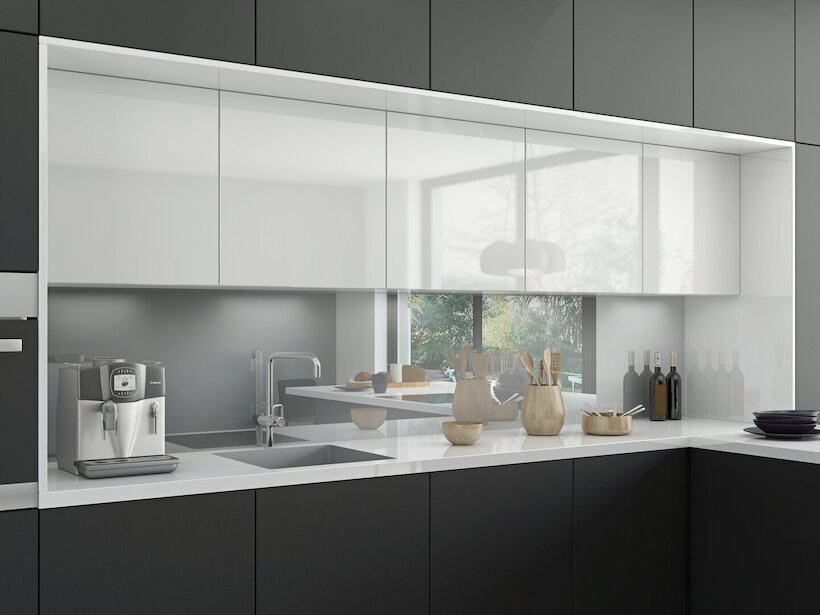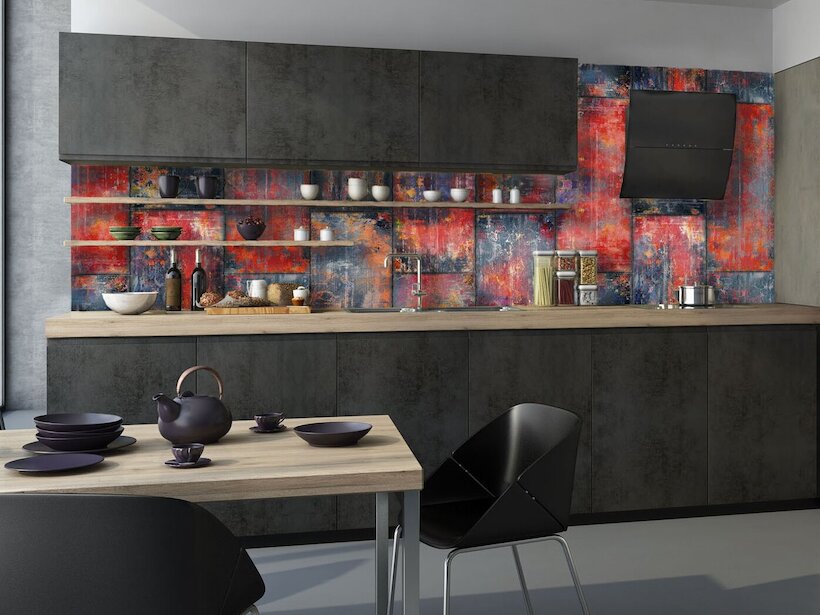 Glass tiles & T.Board
Glass has always had a specific place in an interior. Thanks to our experienced graphic designers, your kitchen can easily become the central design point of your home. Glass tiles sensitively tinted with Overface technology underline the airiness and pure design of any kitchen space. An alternative can be our T.board cladding board, whose strengths are extremely easy workability, durability and authentic appearance of natural motifs.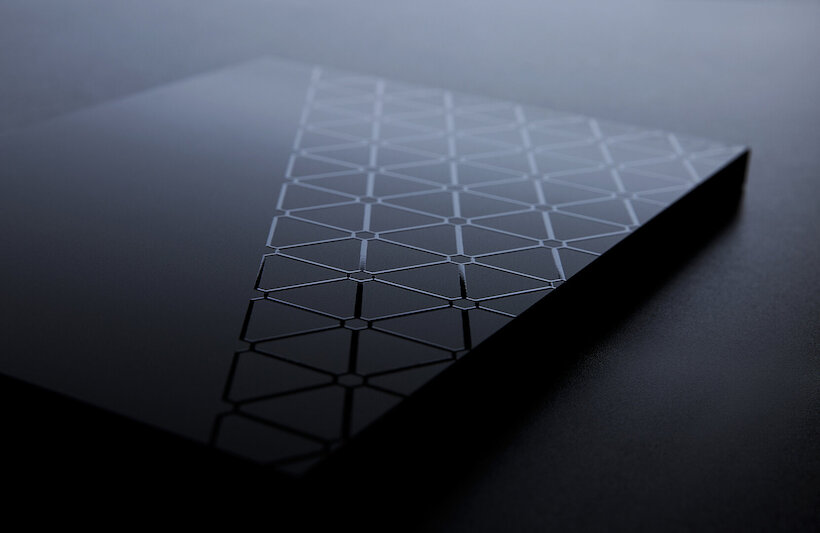 Partial lacquer print
Partial lacquer can provide a hallmark of luxury and elegance to every matt surface. Various – even very subtle – motifs unobtrusively protruding into the space elevate the decorated area of the furniture into an impressive design accessory.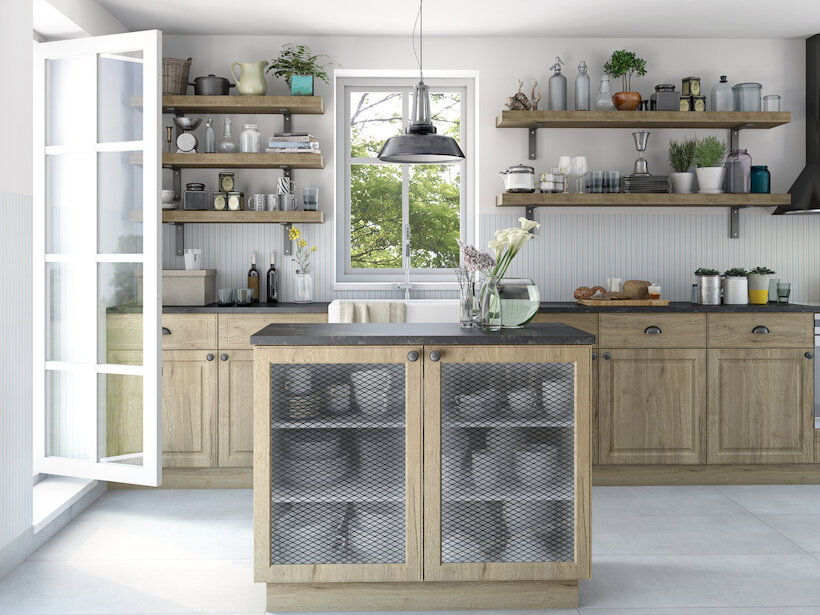 Glass panels
Overface graphic motifs also stand out on decorative glass panels in furniture doors. We will gladly recommend motifs, which can be easily adapted to any size of door.
More about the T.overface decorative print